Various works
from 2019–2020


Click image to zoom!
A Sunny Day, Not Too Crazy,
November 2020 (
Dérive
narrative on website coded from scratch in HTML/CSS, designed with Emily Knobloch)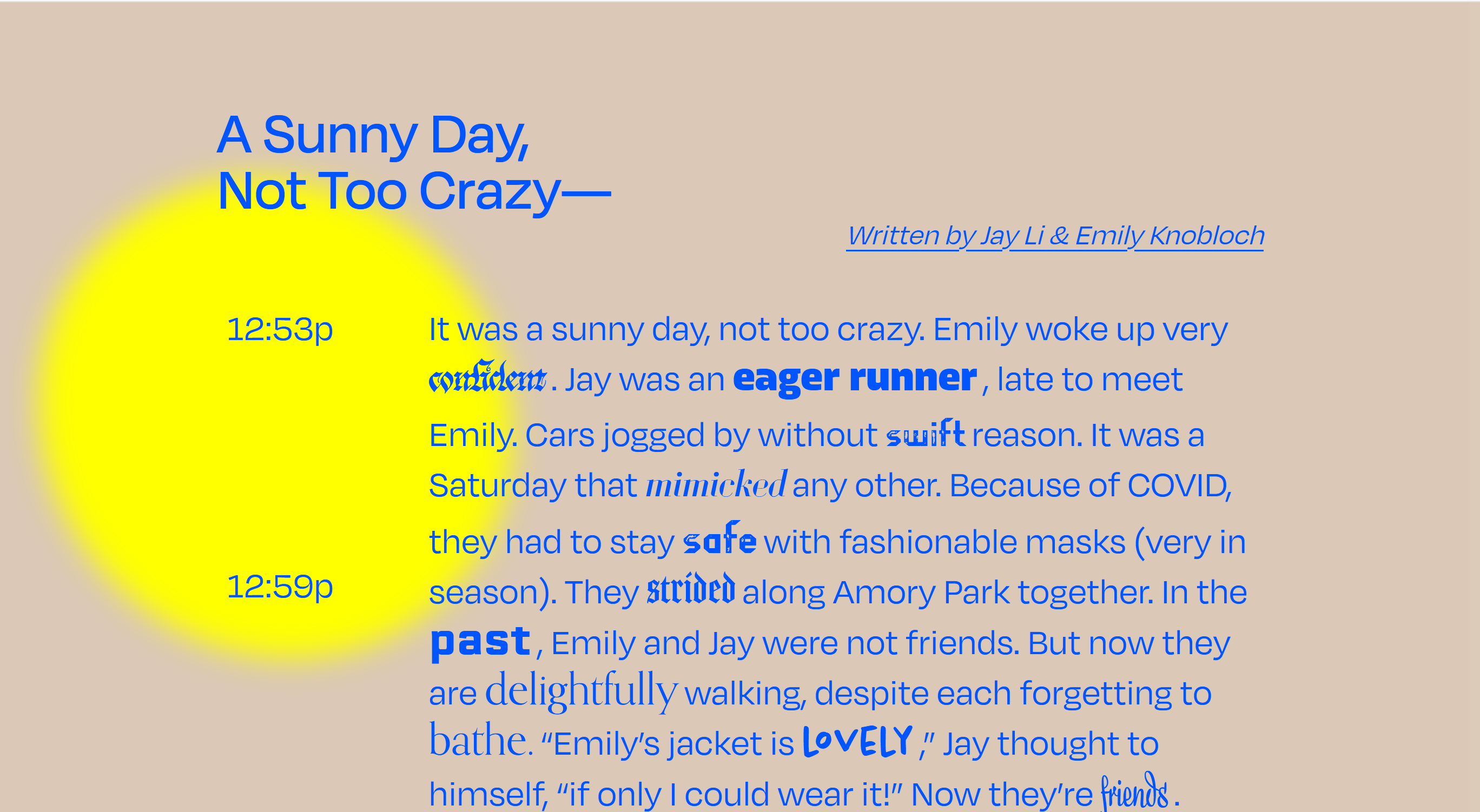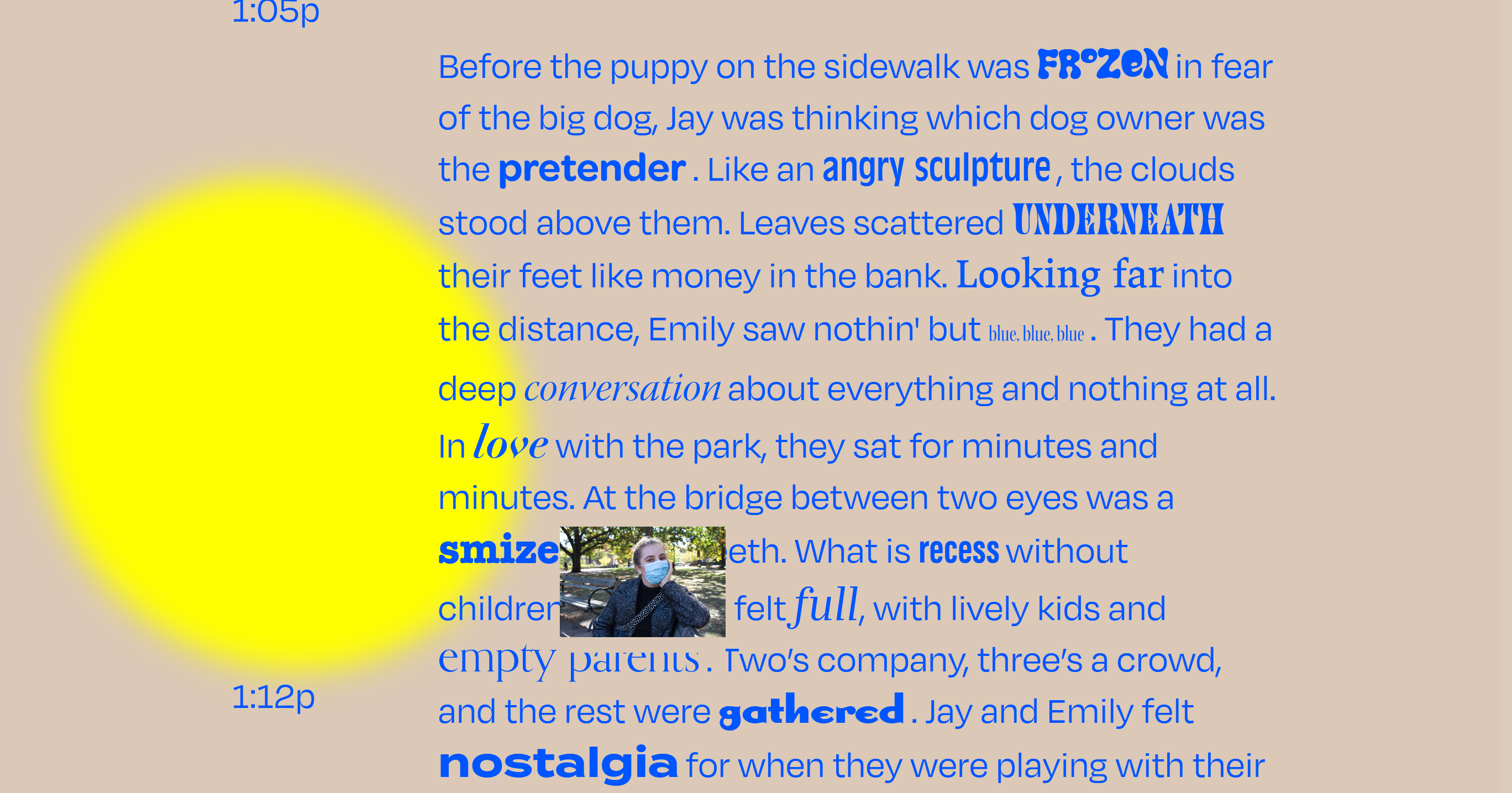 Design Nomads,
December 2020 (group installation of risograph sculpture interrogating design as a profession. Exhibited as a Senior Design Studio at Boston University School of Visual Arts Gallery 5. Designed and produced with Emily Bowen, Angela Lian, Chinwe Oparaji & Eleanor Schiltz.
Full documentation
on Medium)
Spark Joy
, May 2020 (personalized illustrated postcards for my friends!)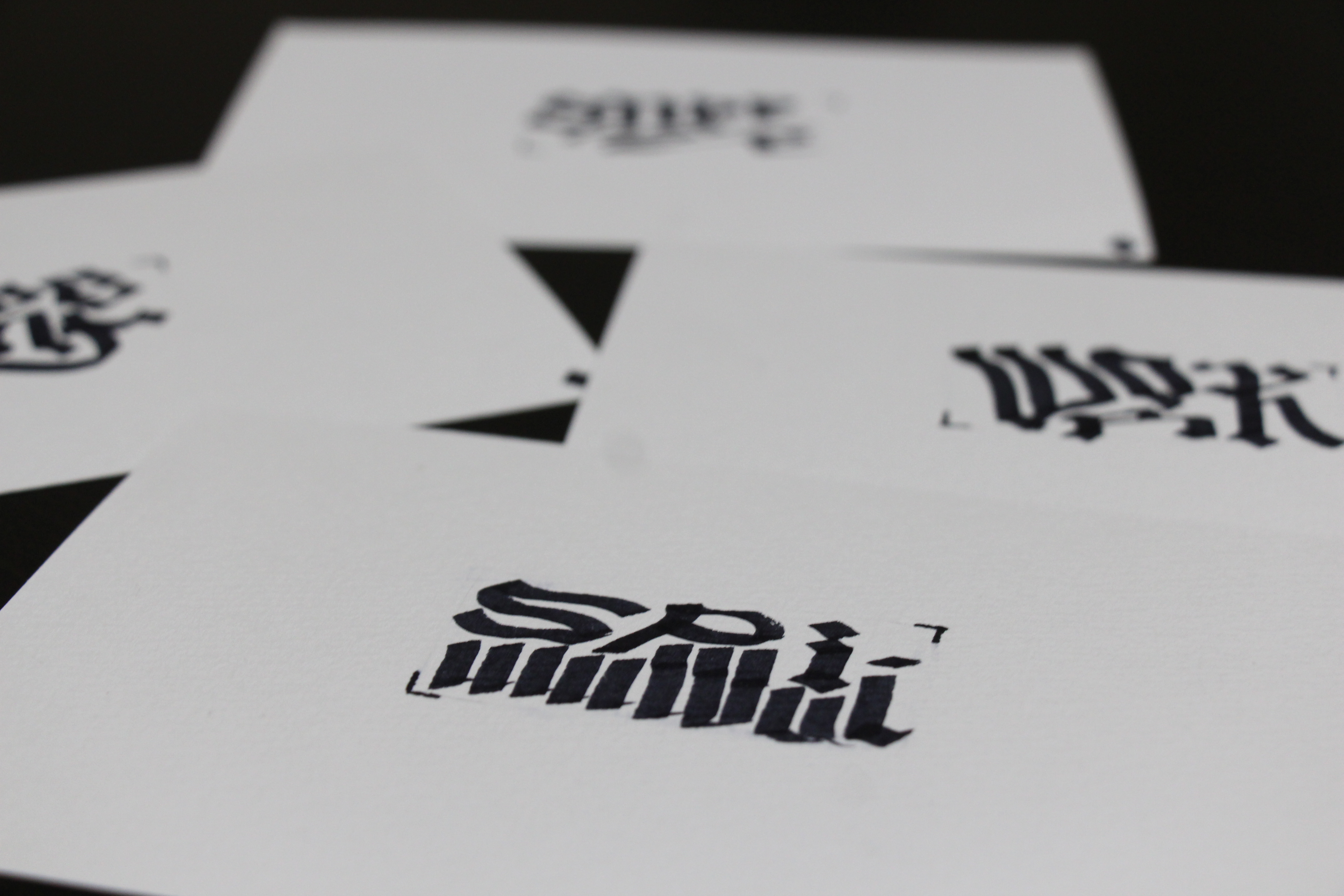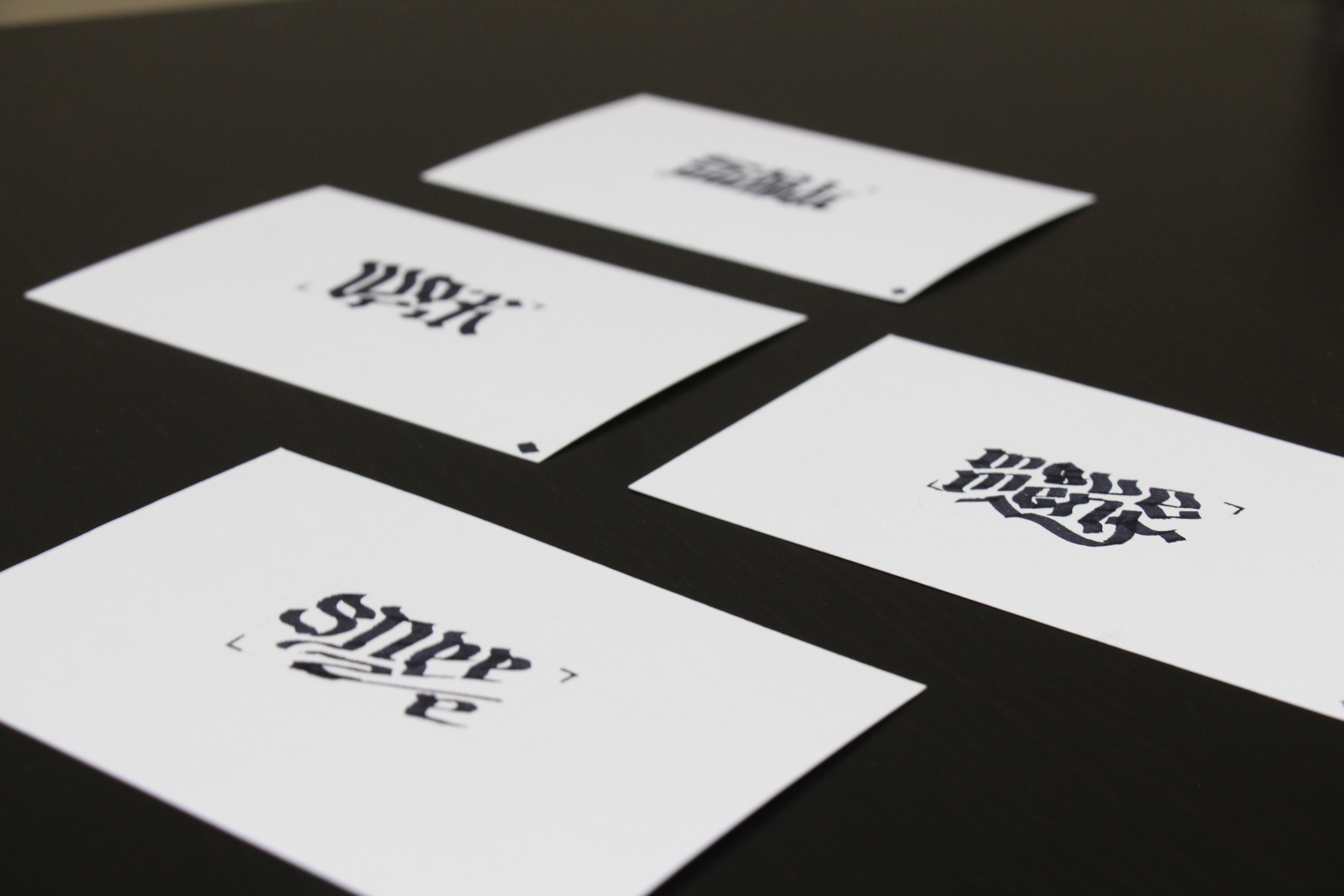 Virulent,
February 2020 (Pop-up installation in collaboration with Gregory Bond, Eun Kyo Hong, Joyce Hu & Emerson Lawton; read placard
here
)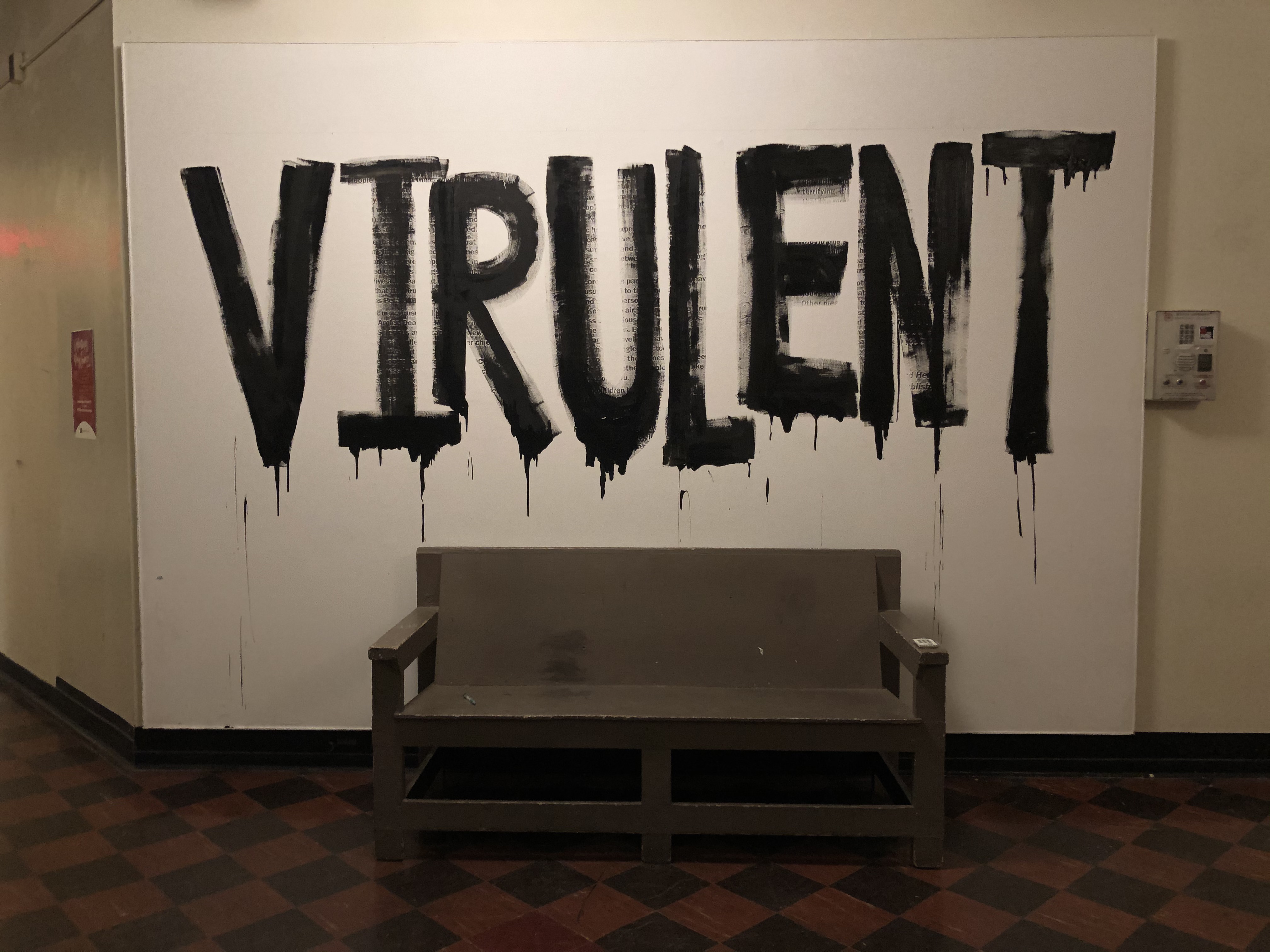 Food photography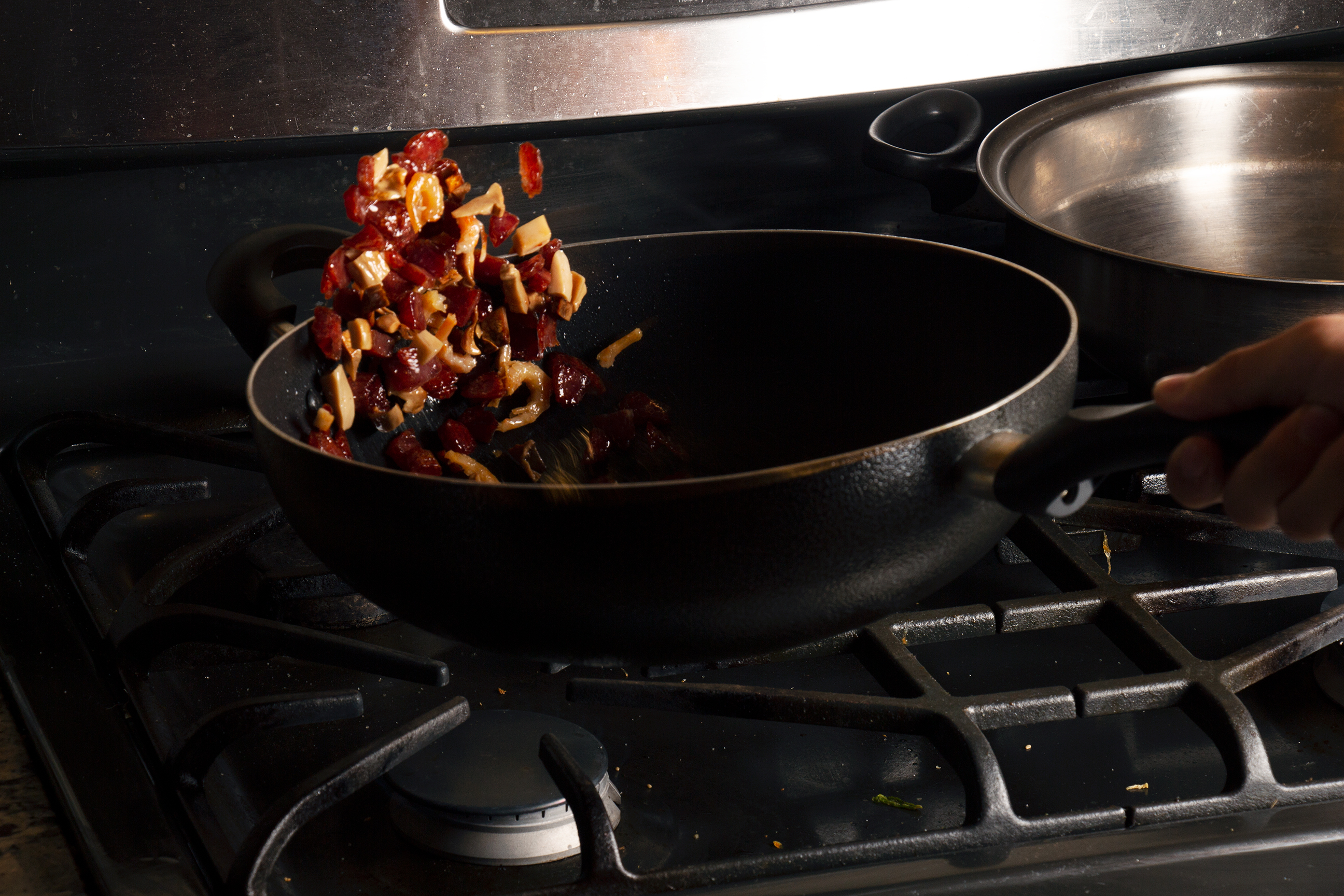 SXSW Experiential Storytelling Poster Series
Flag of the Mourned
, November 2019 (Flag mapping unity in spite of the fragmentation of families that mass shootings in the U.S. cause)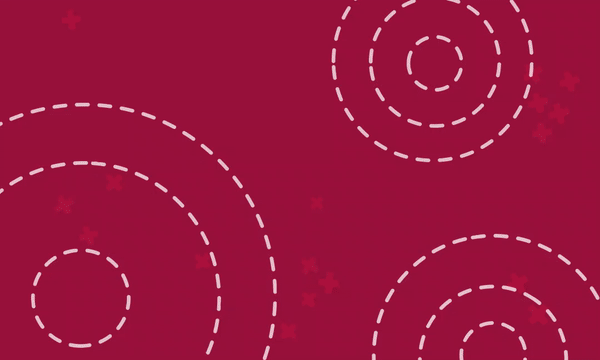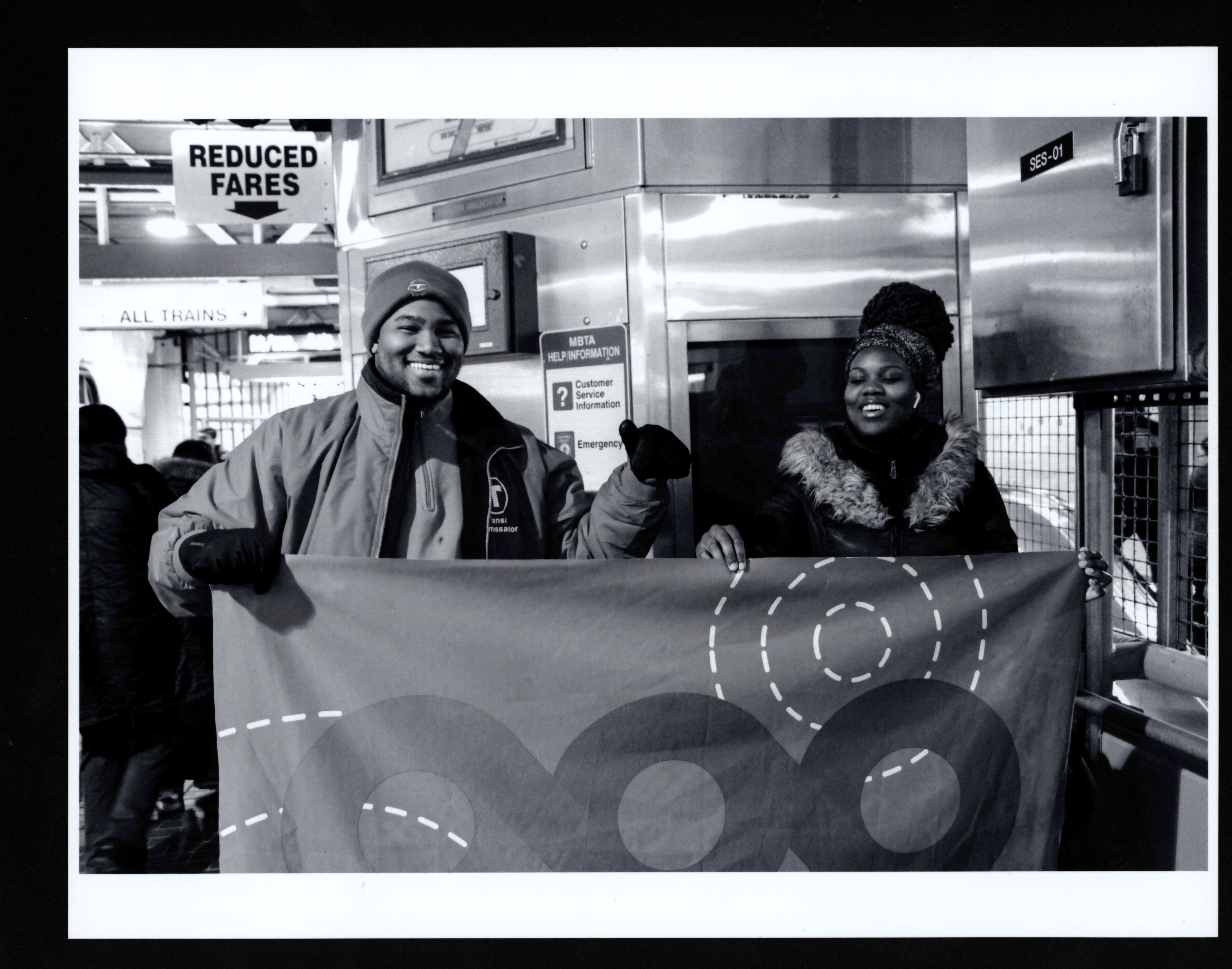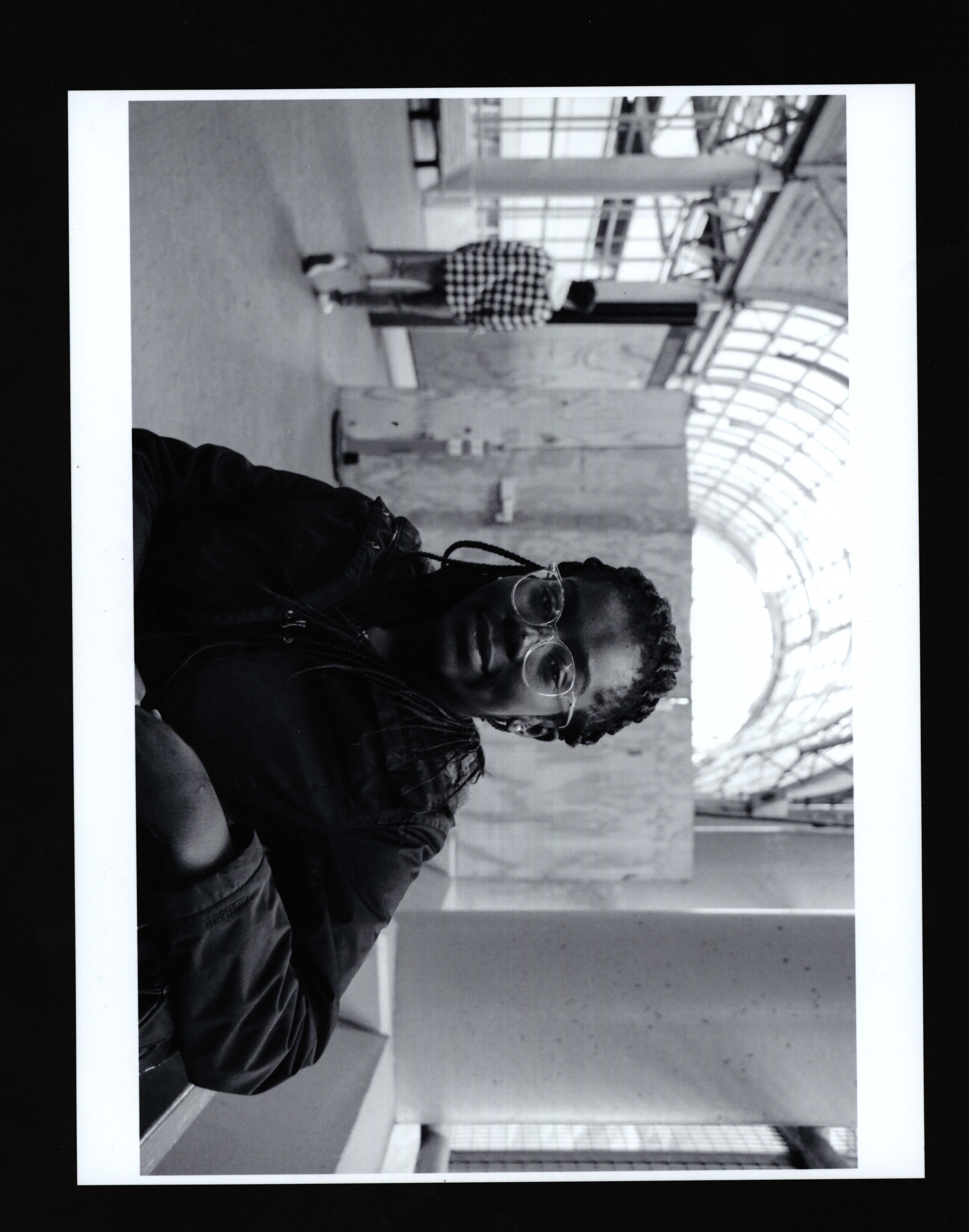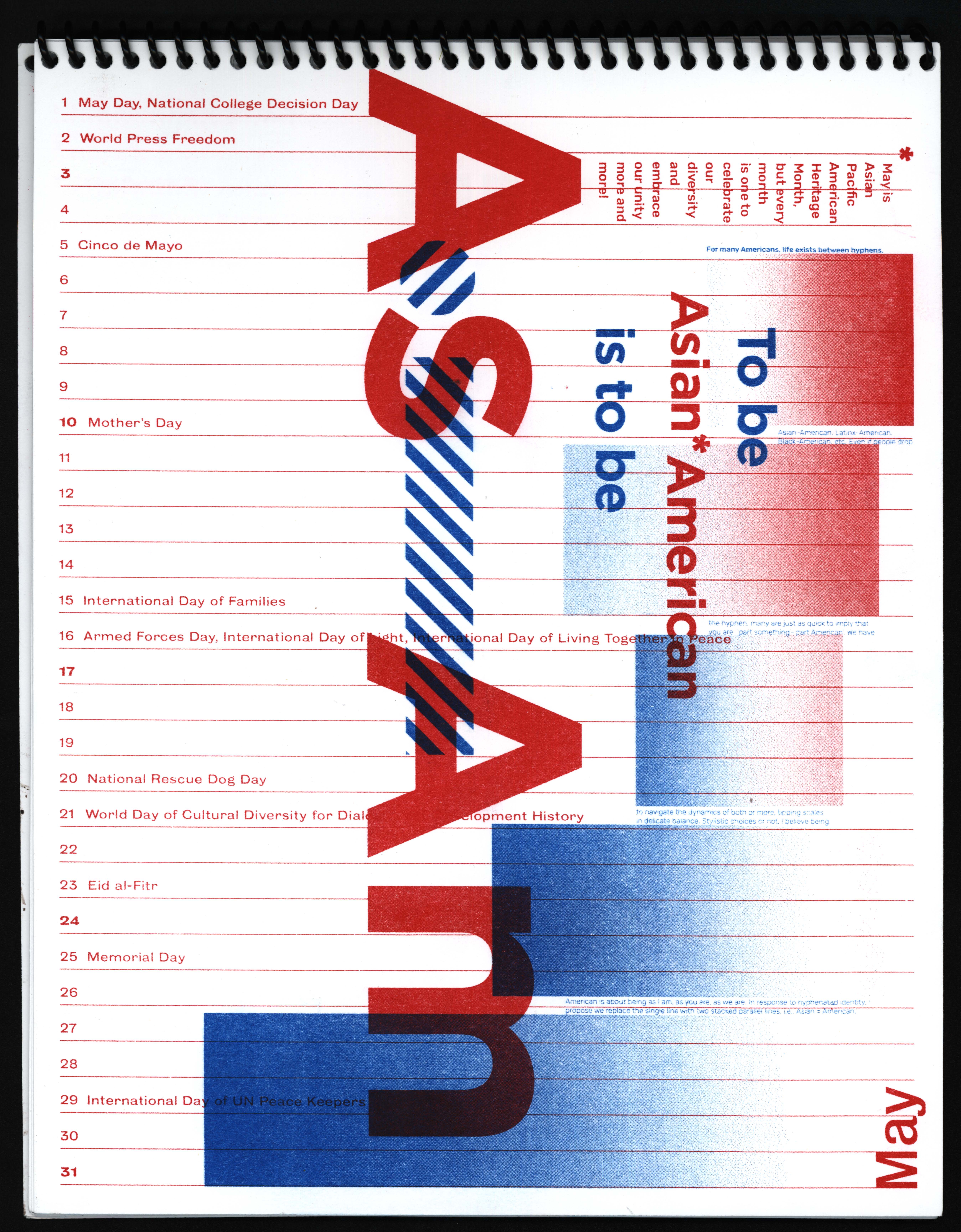 Metacookbook
, October 2019 (Zine that breaks down food concepts at each level of biological complexity). Curated texts include David Foster Wallace's
Consider the Lobster
, Kant's Aesthetics & Teleology,
Why 'Authentic' Food is Bullshit
, and self-written prose & poetry—not limited to flighty (rex) soles and Filipino pagpag.